Easier installations of solar energy with wireless Modbus
Concern over higher energy prices, climates changes and a continuous improvement of solar energy technology are all favorable factors for Solar Photovoltaic installations. In 2022 the global installations of PV will see over 20% growth and the need for effective solar installation services will grow. We wonder, how can wireless Modbus meet and succeed these needs?
Many industries see the huge benefits of replacing the Modbus cable and eliminate time-consuming installation, planning, cabling, daisy-chaining and trouble-shooting. Also, by using wireless technology it is easy to retrofit connectivity to already installed devices, converting a wired installation to a wireless network.
Solar installations in focus
To address the increased need for solar installations and the maintenance and surveillance that comes with that LumenRadio has recently released a Wireless Modbus concept based on our core technology platform MiraMesh.
By combining ultra-reliable data transfer with extended network range and mesh functionality together with super easy commissioning this solution adds a lot of value to both new and existing installations. To mention the most important more in detail:
W-Modbus from LumenRadio offers a line of sight range of +500 meters between two nodes – then realize that it is possible to have 8 hops in a mesh network covering huge areas.
W-Modbus is a pure cable replacement solution, but smarter. The solution is agnostic towards different device baud rates and it is possible to connect up to 100 devices to one existing Modbus controller.
Why wireless Modbus for Solar?
Do you need to connect an inverter from one building to a data logger in another building? Or do you want to avoid digging in a road to access the power meter in a control room? Or maybe you just want to add some sensors for improved maintenance monitoring.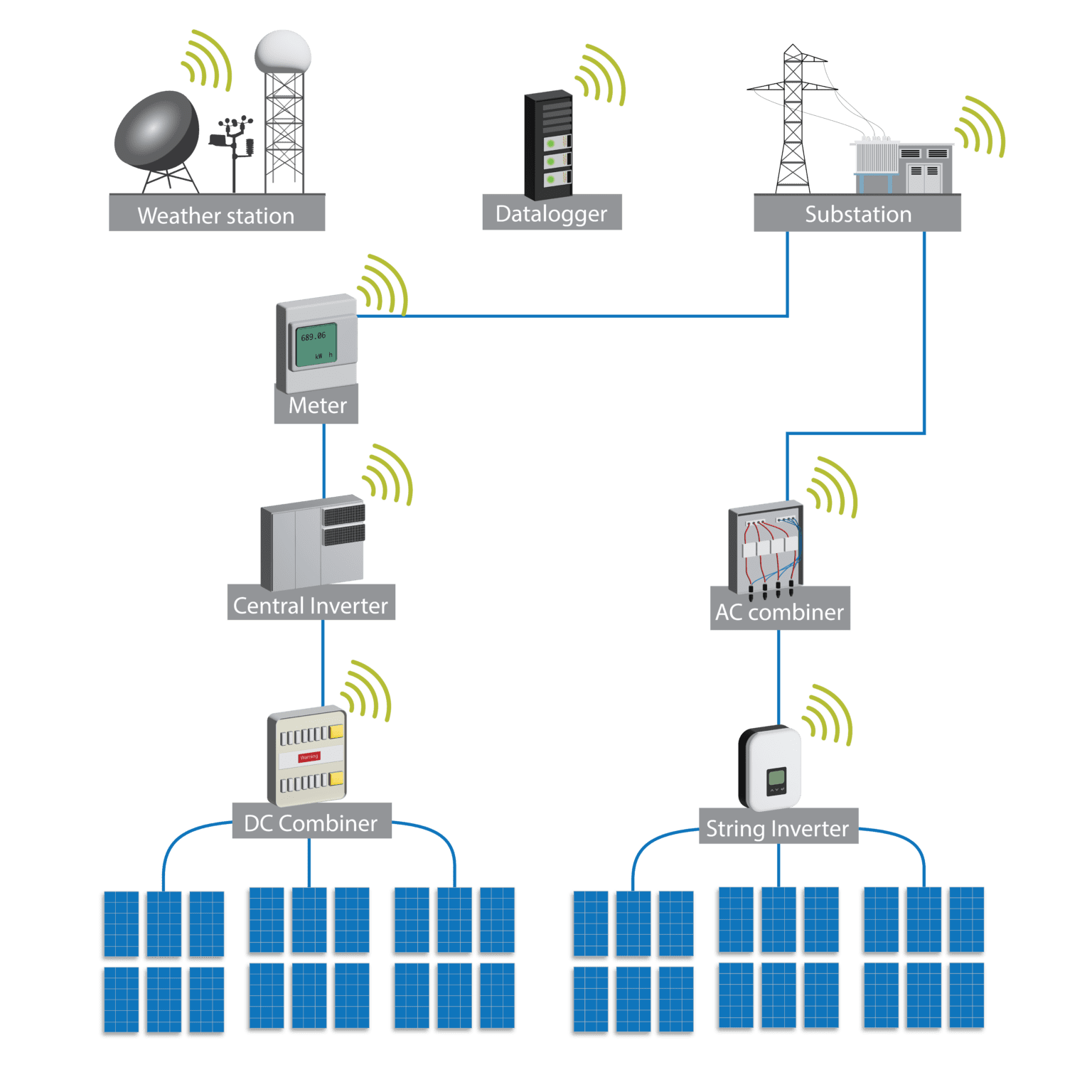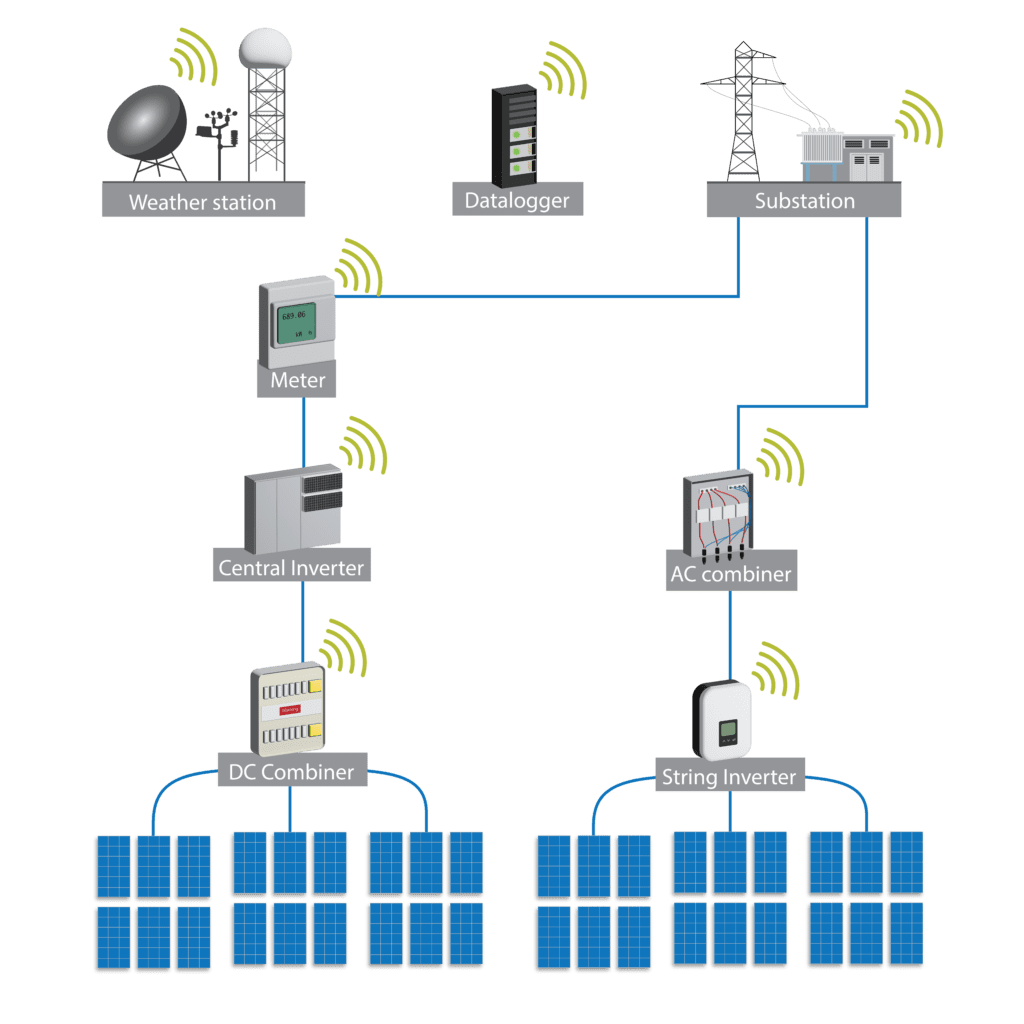 Cover large areas wirelessly without any data loss
No changes in hardware or software are needed
Easy installation by avoiding time-consuming cabling
Troubleshooting is much easier without checking every cable
Retrofitting and adding devices to the network within a minute
Connect up to 100 Modbus slaves to one network
Get Connected
At LumenRadio we love to make your life easier when installing renewable energy solutions, and would love to hear from you. Reach out to us or learn more about possible wireless solutions for your business.
W-Modbus
Want to learn more about our W-Modbus products for wireless Modbus? Our technology is compatible with any products utilizing the Modbus RTU standard.
Learn more