7 steps to launching a successful IoT solution
Guide: Everything you need to consider.
Download today!
Starting your IoT journey is as exciting as it is overwhelming. In our guide we shine a light on the dos and don'ts of IoT development, the pitfalls to avoid and the opportunities to keep an eye on.
Starting an IoT journey is as much about organizational prerequisites as it is about predicting the future, and we want to guide you from start to finish!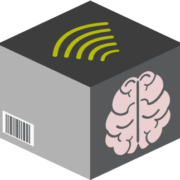 IN THE GUIDE YOU WILL LEARN HOW TO…
PREPARE YOUR TEAM
How do you prepare your team for new business opportunities? If an HVAC IoT solution could open the door to new business models, how would your organisation tackle that task?

AVOID INTERFERENCE
To avoid a future communication breakdown your wireless device needs to coexist. Smart connectivity needs to be reliable to be beneficial.

ADAPT TO CHANGES
There will always be a need for adaption for new features in an IoT project. Take the needs of tomorrow into account when doing your design and development.

SAVE TIME ON MAINTENANCE
The benefit with wireless connectivity is the option to do firmware updates over the air. Make sure your chosen wireless technology have a smart way of keeping your product up to date.

KEEP YOUR SYSTEM SAFE
There are a lot of discussions regarding the latest trends in security. What's the right solution for your IoT solution?

KEEP OWNERSHIP OF THE DATA
To be able to expand you IoT offer from product to service you need to have access to your data. To be able to do this seems like an obvious right, but unfortunately, this is not always the case…

SAVE MONEY ON INSTALLATION
With wireless connected products, installation costs and troubleshooting can be reduced to almost nothing. Keep this in mind when choosing your connectivity technology.
---
What could an IoT solution mean for your business?
When you are evaluating wireless technologies for you IoT project, there are many questions to consider. What we aim to provide you with in this guide is the tools to choosing the best technology provider for your IoT project. …and some ideas for how to fully benefit from smart connectivity.
Iot solutions could benefit many different industries. Having an IoT solution for HVAC or Building Automation could save both time and money, as well as add value to customers and occupants. Wireless HVAC could, for example, not only cut the cost of maintenance and energy consumption, but also give you valuable insight in the utilization of your building. By having wireless sensors working together in a sensor network, you can create a heat-map over the activities going on in the building. Using wireless sensor networks is a great way to optimize the usage of your wireless HVAC or wireless Building Automation system.
What separates a failed IoT initiative and a successful IoT implementation? First of all, you need to have a solid business case – you need to start with a tangible problem. An IoT solution could have many positive ripple-effects (like new business opportunities based on data driven services, for example), but to be sure that your IoT initiative is relevant you must start where you have problems today. This is the imperative foundation in any project. In our guide we present real-life examples on why starting with a tangible problem will be beneficial …and, of course, where to go from there!